State Research Center on Space Hydrometeorology "Planeta" (SRC Planeta) is a leading organization of Roshydromet in exploiting and development of national satellite Earth observation systems for hydrometeorological, oceanographic, heliogeophysical and environmental purposes and also in receiving and processing data from foreign satellites.
SRC Planeta acts as an operator of hydrometeorological and oceanographic instruments onboard national Earth observation satellites.
SRC Planeta is responsible for operational control and management of ground segment for receiving, processing, disseminating and archiving satellite data and products. SRC Planeta comprises of three regional centers: European center (Moscow), Siberian center (Novosibirsk city) and Far-Eastern center (Khabarovsk city). Ground system also includes a network of almost 70 stationary and mobile autonomous receiving stations located all over Russia. These three centres together provide satellite data coverage for all the territory of Russian Federation and neighboring states.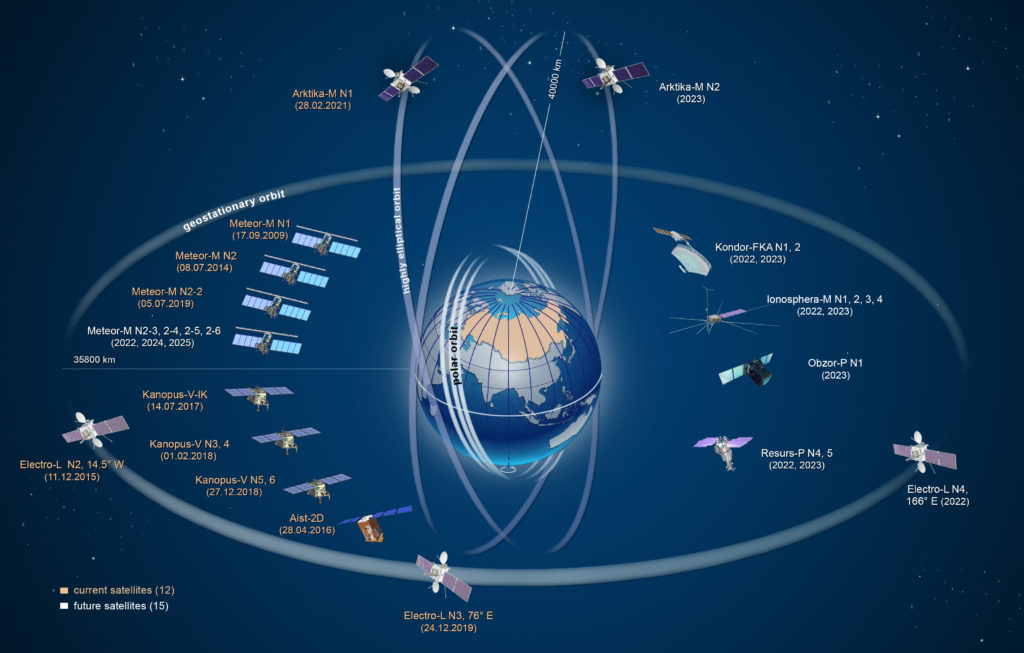 At present, the Russian orbital constellation consists of 12 meteorological and environmental satellites: two geostationary satellites: Elektro-L N2 and Elektro-L N3 and nine polar-orbiting satellites: Meteor-M N1, N2, N2-2, Kanopus-V-IK, Kanopus-V N3, N4, N5, N6, Aist-2D; and Arktika-M N1 in a highly elliptical orbit. More information is available at SRC Planeta webpage.
Electro-L geostationary satellites
Primary objectives of Electro-L mission:
continuous observation of the Earth within a radius of 55-60 degrees centered at the sub-satellite point;

simultaneous images of cloud cover and the Earth's surface in 10 visible and infrared channels;

the development and maintaining the national data collection system (DCS), collection of the hydrometeorlogical data from national and international platforms (DCPs); 

retransmission of the data from Roshydromet regional centers;

heliogeophysical measurements at geostationary orbit altitudes;

data dissemination in HRIT/LRIT formats to national and foreign users.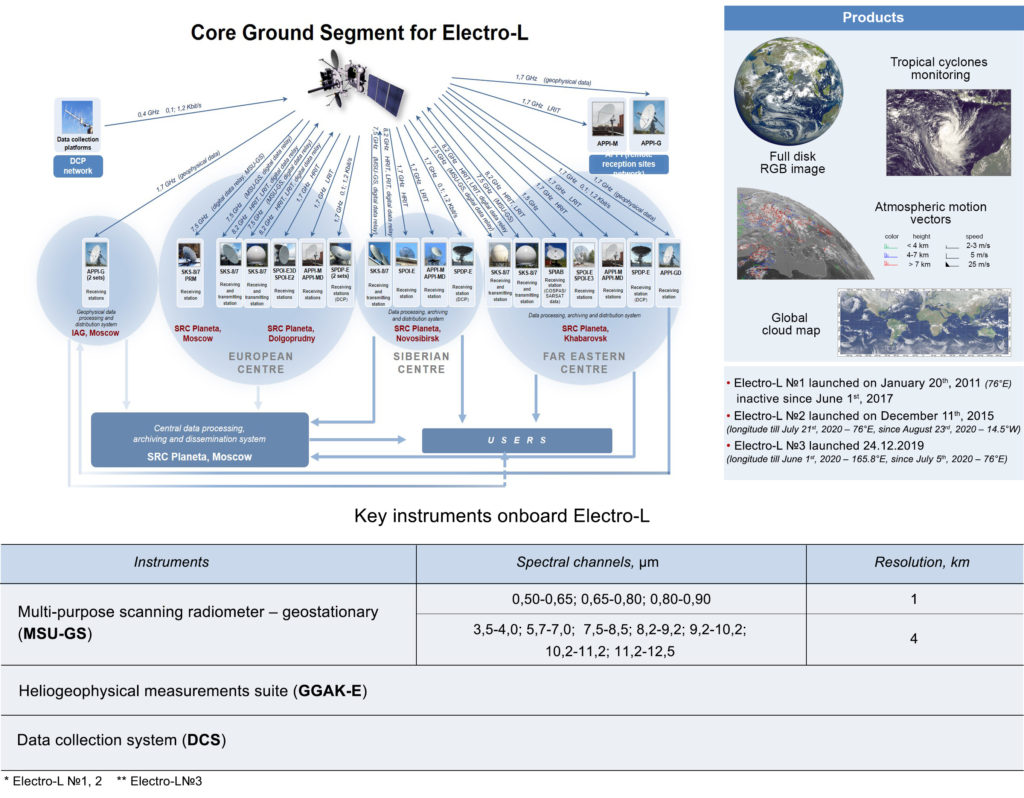 Meteor-M polar-orbiting satellites
The main objective of Meteor-M mission is to provide global observations of the Earth's surface and the atmosphere. The data acquired by the satellite is used for the following purposes:
Weather analysis and forecasting on global and regional scales;

Global climate change monitoring;

Sea surface observations;

Space weather analysis and prediction (solar wind, ionosphere research, Earth's magnetic field, etc.).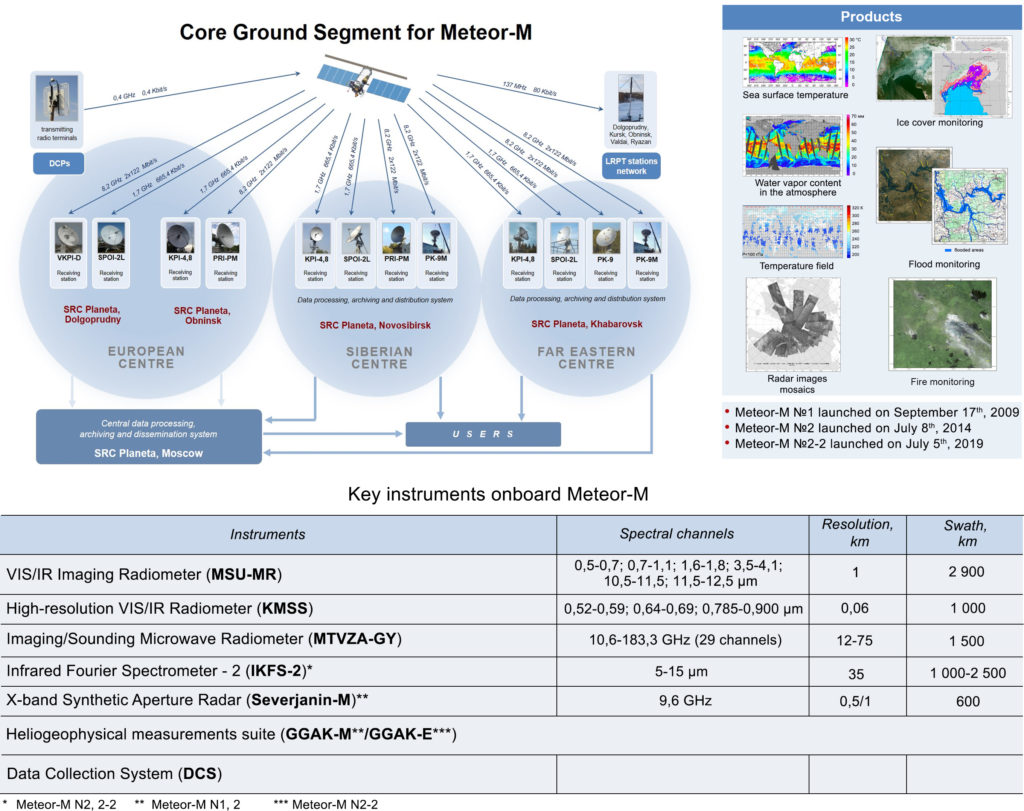 Arktika-M highly elliptical orbit satellites
The first highly elliptical orbit (HEO) meteorological spacecraft Arctica-M N1 was launched on February 28th, 2021. It provides frequent observations similar to geostationary satellites, but over the Arctic region. 
The main purposes of the mission are meteorology, oceanography, including ice cover monitoring and disaster monitoring in the Arctic region. To perform operational monitoring of polar regions 24 hours a day each of two satellites will be covering the area for around 6 hours and then step back for the next one. The repeat cycle time for each satellite is exactly 12 hours. The payload of Arctica-M satellites is similar to those of Electro-L series.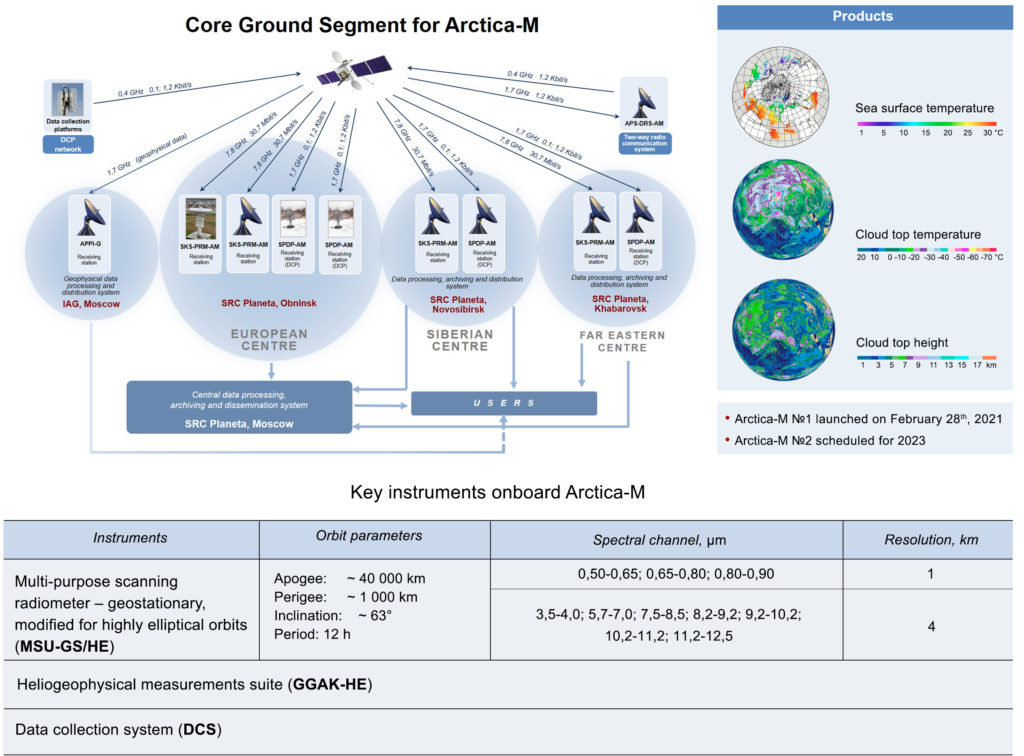 VLab related activities 
Roshydromet (SRC Planeta and Advanced Training Institute (ATI)) in close cooperation with EUMETSAT (as part of bilateral cooperation) have been organizing since 2002 training workshops on satellite data applications for hydrometeorology and environmental monitoring for the National Hydrometeorological Services of Russia and neighboring states (CIS countries). The training events have been arranged biennially and proved to be highly beneficial for the representatives of the Roshydromet institutions and NHMS of CIS countries.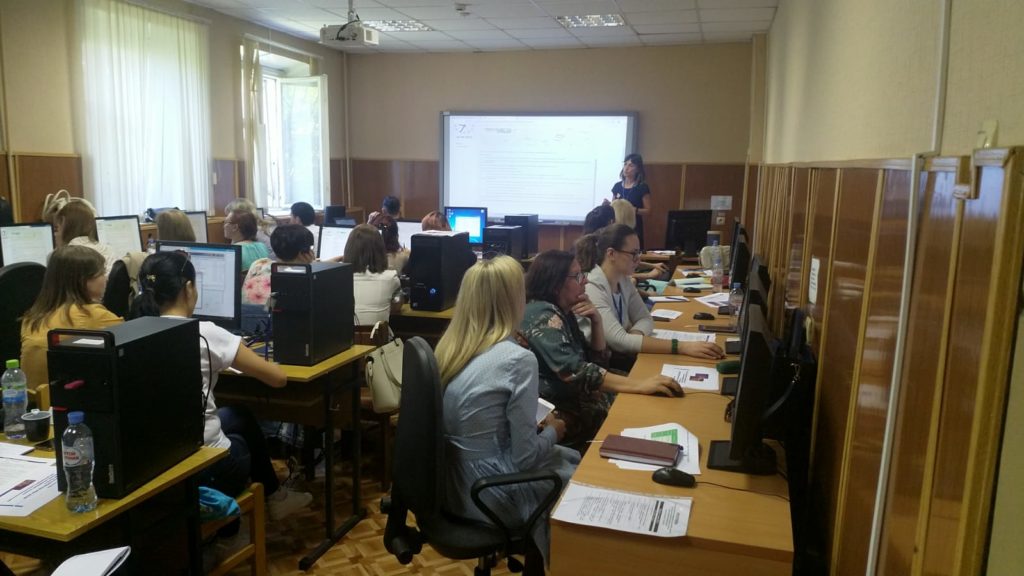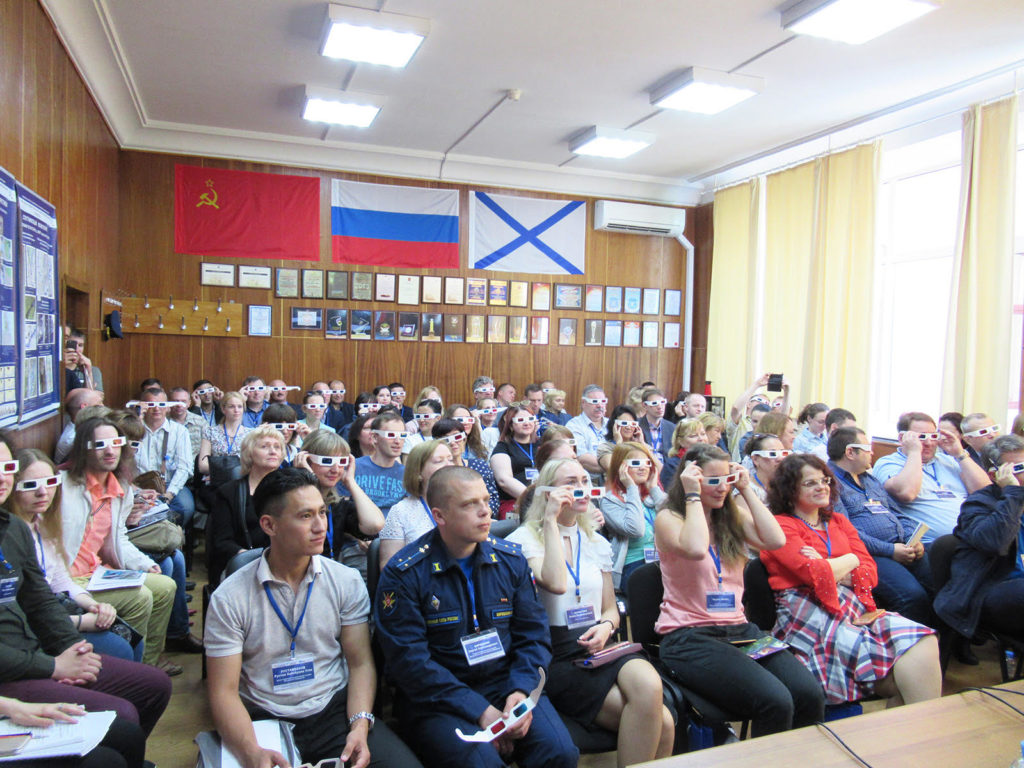 Sat Op Contact Information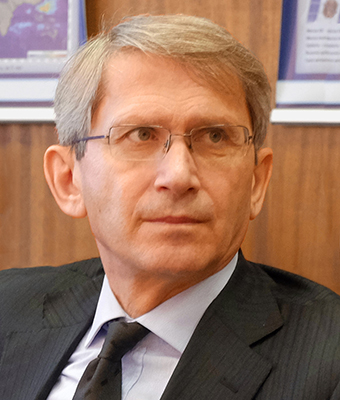 Prof. Vasily Asmus
Director of SRC Planeta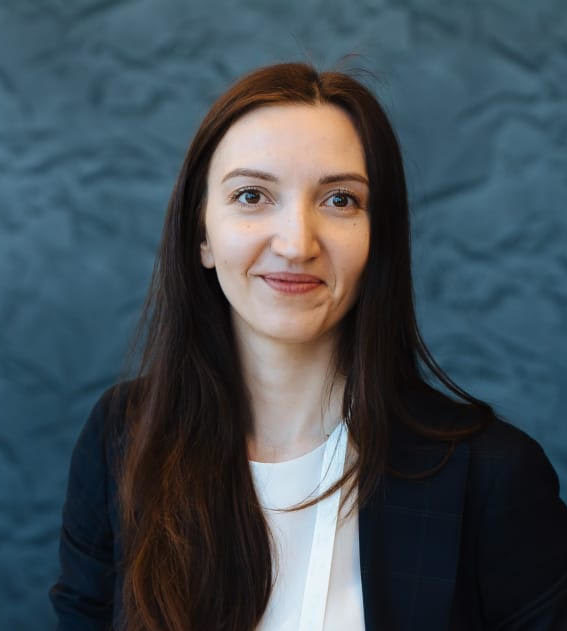 Ms Olga Ryzhkova
Point of Contact for the VLab at SRC Planeta